Unknowable 40x40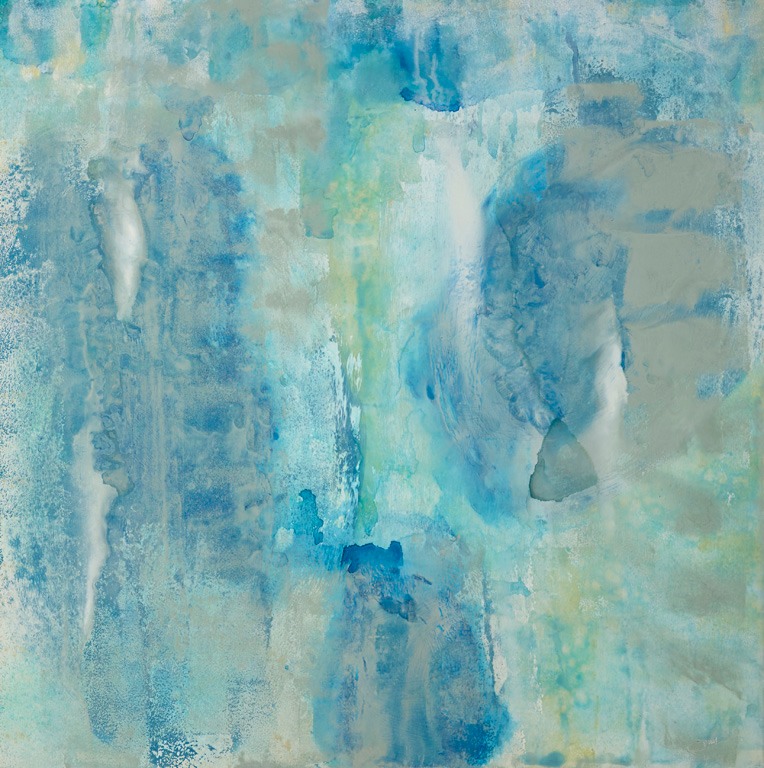 I am a mixed media painter in Asheville, North Carolina and New Orleans. 
My work is process driven.  It's about allowing something that I don't control to take shape.  When I am painting it feels like I am following the paint into an invisible reality.
For me abstract painting is about tapping into the intuitive to explore the mystery beyond ordinary experience. When I am painting there is a magic that happens that transcends the mundane everyday world while I am still a part of it.  It's paradoxical. In a sense it's a way for me to have a foot in two separate worlds at the same time.
I work primarily on Mylar, which is a translucent polyester film that has an ethereal and other worldly quality. Because it's non-absorbent the paint behaves differently than other surfaces.  The drying time is slow, but there is also immediacy when the paint dries and changes shape.  Part of what I love about this process is that it requires me to be completely present.
Website: http://www.julie-robinson.com
Instagram: julierobinsonart
Email: julierobinsongallery@mac.com